GreenStreet
Parking Garage at 1320 Fannin
In Downtown Houston at Clay between Main & Fannin
• Entrances on Fannin & Clay •
Safe. Accessible.

Affordable

. 
Dear GreenStreet Parker—
As our economy begins to gradually reopen, it's important that we enhance your safety and security at our Garage. Effective immediately, we are implementing the following measures:
Hands-Free Access: As a monthly contract parker, please take advantage of our License Plate Recognition technology, and have your license plate do all of the work for in and out access. Simply email your license plate information to [email protected], or update vehicle information through your on-line account.
New Signage and Decals: You'll notice these throughout our Garage to promote social distancing and hand washing.
Increased Frequency of Cleaning / Disinfecting: We are actively disinfecting common areas within the Garage for your enhanced safety elevator (e.g., call buttons, ticket dispensers, intercom stations, etc.).
GreenStreet Parking Garage offers some of the most competitive rates for both Monthly and Daily parking in all of Downtown Houston. In 2019 the Garage underwent a complete equipment retrofit, and now offers the latest technology in access control with license plate recognition (LPR) access.
We are committed to continuously improving our parking services, as we aim to provide superior experience. As always, we welcome any feedback from our parkers.
Best,
Raffle Parking Team for GreenStreet Parking

GreenStreet Parking


Snapshot
• Accessible Downtown Houston Location
• Bright Lighting on all Levels
• Variety of On-Site Dining Options at GreenStreet
• Walking Distance to Toyota Center and Discovery Green
• Accessible to Life Time Athletic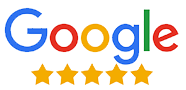 Google Customer Reviews >>

We parked in this car park at about 11pm and left at 10am the next day and the charge was $5. Very reasonable.

Decent parking structure, reasonable costs and in an extraordinary….helpful area….. Very sensible.

Nice parking garage, fair prices and in a great/convenient location.