GreenStreet
Parking Garage at 1320 Fannin
In Downtown Houston at Clay between Main & Fannin
• Entrances on Fannin & Clay •
Safe. Accessible.

Affordable

. 
Dear GreenStreet Parker—
Thank you for taking the time to visit us. We created this site to increase our communication with the market, and appreciate you taking the time to visit. We have hot deals on parking at GreenStreet and exciting new activations at the property, all of which you'll find here!
Monthly Parking Pass, 24/7 access, ONLY $125 (plus tax): If you're coming back to work downtown, monthly parking is by far the most economical way to go, and our all-access rate of $125 (plus tax) is a market beater! The garage has new equipment, enhanced cleaning measures, and on-site security. Sign up here.
Spend-Down Accounts: If your return to the office is gradual, and only need to park for select days during the week, Raffle Parking has a solution for that. With a Raffle Parking Spend-Down Account, you will get all the benefits that come with a Monthly Parking Pass (e.g., hands free access, pre-paid access, guaranteed parking space), but will only pay for what you use. Email us to find out more!
Event Parking at GreenStreet: Whether it's a show at the House of Blues or a Rockets game at Toyota Center, GreenStreet is your destination for Downtown Houston event parking, and it's never been easier to reserve great rates online. Reserve event parking now.
Life Time Athletic is at GreenStreet: Discover your fresh start at Life Time GreenStreet. Fully built out for a luxury fitness experience, everything you need to create a healthy lifestyle is here at GreenStreet, from energizing spaces to endless opportunities. Explore Life Time.
The Palm Restaurant Now Open: The beloved Palm Restaurant is now open at GreenStreet. Whether you are meeting a colleague for a business lunch or celebrating an occasion on a Saturday night, The Palm is the place to be. Explore The Palm.
Best,
Raffle Parking Team for GreenStreet Parking

GreenStreet Parking


Snapshot
• Accessible Downtown Houston Location
• Bright Lighting on all Levels
• Variety of On-Site Dining Options at GreenStreet
Walking Distance to Toyota Center and Discovery Green
• Accessible to Life Time Athletic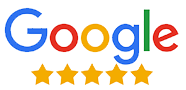 Google Customer Reviews >>

We parked in this car park at about 11pm and left at 10am the next day and the charge was $5. Very reasonable.

Decent parking structure, reasonable costs and in an extraordinary….helpful area….. Very sensible.

Nice parking garage, fair prices and in a great/convenient location.